19th ANNUAL FLUSHIES AWARDS DINNER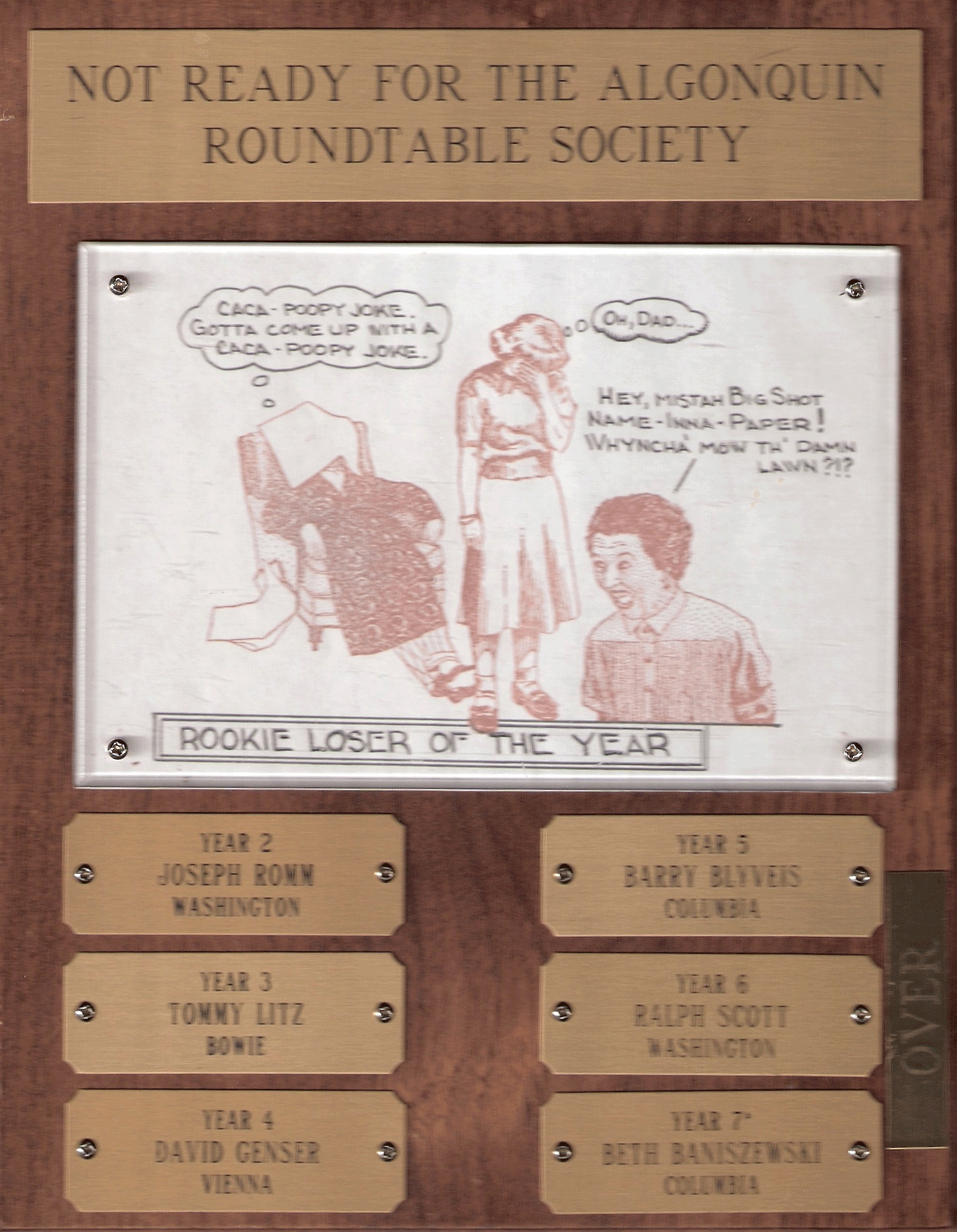 The "Flushies," named for a talking toilet given out at the first Flushies in 1996, is the annual event at which the Not Ready for the Algonquin Roundtable Society pauses to honor (and by "honor" we mean "attempt to cover in abuse and ridicule") many who have appeared in The Style Invitational in the past contest year.
As are all Society events, the Flushies is open to all Invitational contestants, fans, critics, shills, lurkers, mutually co-dependent enablers, wannabes, and guests.
There will be musical entertainment (not necessarily talent--and that may be stretching the definition of entertainment, too), and some notable Losers are expected. The Empress herself will be there but probably will not jump out of a cake. There will be plenty of opportunities to meet and mingle with other Losers, but don't let that stop you.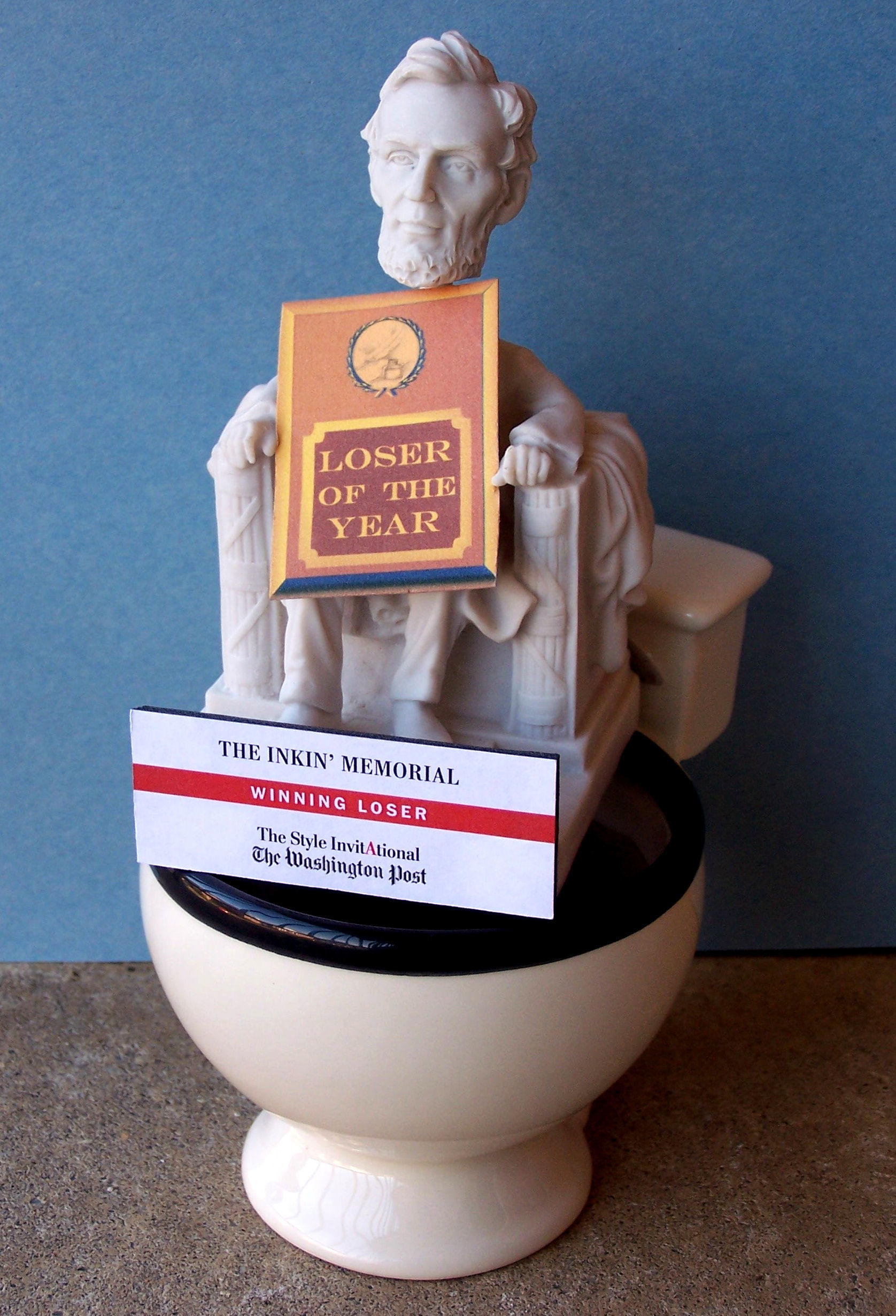 DATE: Saturday, May 10, 2014
TIME: 12 p.m. - 1 p.m., Meet and Greet the Appetizers; 1 - 2 p.m., Dine; 2 - 3 p.m., Program. Clear out by 4.
LOCATION: Holiday Inn, 10000 Baltimore Avenue, College Park MD 20740. It's right at the Beltway, north on US 1, next to the Ikea. Unfortunately it's not walking distance from anything but the Ikea.
COST: $38 per person (cheap). There will be a cash bar (no, not to buy cash).
PLEASE NOTE: We are limited to 70 people at this event. Please RSVP with your check ($38 per person) to Elden Carnahan, 327 Montgomery St., Laurel MD 20707. Questions may be addressed to daveprevar@aol.com or elden.carnahan@gmail.com.